Auto Panel Craft is a well established Car Body Repair Centre.
Established 40 Years.
Dealing with all types of vehicle and any type of repairs body work and paint work.
We aim to provide a complete and comprehensive vehicle accident repair service to Insurance companies, fleet owners, and private individuals alike.
You may not be aware that with insurance claims, whatever your insurer may suggest, in most cases the final choice of repairer is yours.
Free advise and estimates.
We set out to repair each vehicle as if it was our own.
a reputation built on high quality repairs and customer service.
From a scratch to major crash repairs we can carry out a full repair whether it is an insurance claim or to be paid for by the customer. We have full chassis alignment facilities on our body jig.
We also carry out alloy wheel refurbishment & we have the facility to repair small dents by paintless repair. This involves using a highly skilled dent technician who teases out small dents using a range of custom manufactured tools, leaving an invisible repair without disturbing the original factory finish.
Paint mixing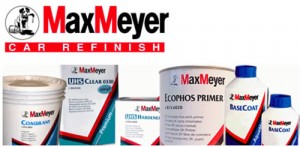 Environmental consideration
Our fully equipped paint mixing scheme is a fully compliant water base system. We are able to match all modern paint finishes and most classic car finishes and if we are unable to mix it ourselves we will source from suppliers.